Strong enough for the bruxer, with the aesthetics of porcelain, Zirconia products are a favorite of dentists across the globe.
Full Contour Zirconia: These are fabricated using CAD/CAM for a consistent fit.
Porcelain Fused to Zirconia:  Perfect for crowns and bridges with outstanding fit, biocompatibility, and aesthetics.
3M Lava: For durable restorations that rival natural dental fluorescence, 3M Lava is second to none.
Porcelain fused to Metal crowns and bridges have been a specialty for years. Our accurate production process ensures great aesthetic and optimum functional occlusal surfaces on all PFM cases. All alloys used are ADA approved and FDA 510K exempt.
PFMs are available in:
Non-precious
Non-precious Nickel and Beryllium free
Semi-precious
High Noble
High Noble Yellow
Captek
These are the standard for long-term durability of posterior crowns.  They have been used in dentistry for over 100 years with an exceptional success rate. We carry them in the following:
Non-precious
Non-precious Nickel and Beryllium free
Non-precious gold
Semi-precious white
Economy Yellow
Noble Yellow
High Noble Yellow
We carry a full line of orthodontic appliances for all needs, including;
Schwarz Appliance • Crossbite Appliance
Flipper • Hawley Retainer • Space Maintainer
Rapid Palatal Expander • Haas Applliance
Sagital Appliance • Finger Spring
Lingual arch, Molar to Molar
Habit loops • Soldered Spurs
Band / Pontic to appliance
Reset Teeth
Lingual Arch Cuspid to Cuspid
From prosthetics to prevention guards to waxrims, our removables are top quality.
Full Dentures: Our acrylic cases are fabricated with cosmetics and comfort in mind. We use long fibers for natural feel, gingival toners for an unsurpassed natural look and custom teeth setup for excellent aesthetics.
Partial Dentures: Our removable partial dentures are fabricated to fill in the space created by missing teeth and restore acceptable function to the area.
We proudly feature Valplast, TCS, and Duracetal Flexible Partials. We also carry the finest  Nightguards, including Talon, and the best stayplate flippers and waxrims, including Talon.
Exquisite Dental Tech has been on the cutting edge of implant technology for years.
We partner with V2R Biomedical to empower clinicians through all phases of implant treatment.
Exquisite Dental Tech is a state-of-the-art, full service dental lab featuring the latest digital technology, as well as expert technicians with decades of experience.
For more than 35 years our US-based dental lab has served dentists, as well as other labs, all over the country. Our mission is to provide the finest quality fixed and removable dental restorations, at the best possible prices.
We are a full-service, modern CAD/CAM lab. Our staff is continually trained to stay current with the latest dental technology. We also offer the new Digital Denture, which reduces chair time for the clinician, as well as number of patient appointments. Our clients appreciate our proprietary "One and Done" Nano Fixed Ceramic, a complete solution for guided surgery, as well as a complex prosthetic placement for "All on Four" cases.
Great Communication Fast Turnaround Exceptional Quality
Testimonials from Our Clients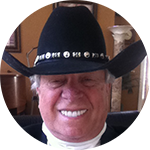 I have been a dental laboratory technician for 64 years and I have been a CDT for 52 years. I have also owned my Board Certified lab, since 1960. The quality of your cast frames are, perhaps, some of the best I have ever seen. I really enjoy speaking with you. You always respond extremely well to my request. I respect very much your knowledge of difficult and usual cases. The office personnel are extremely friendly and always very helpful. The returned lab cases are always neat and clean. I sincerely appreciate all the extra effort and service you give me.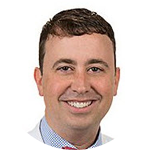 I have been a customer of Exquisite Dental Lab for over fifteen years. The quality of work coupled with the impeccable service is truly unmatched in the industry. I've tried the well known big box national labs…every time you call you get a different person and also the occasional runaround. With Exquisite, I get immediate direct answers to my questions, quick turnaround time and exceptional results!! I highly recommend Exquisite Dental Lab!
Refer a Colleague and You Will Both Receive $10 Off Your First Five (5) Cases.
Restrictions apply. New clients only.